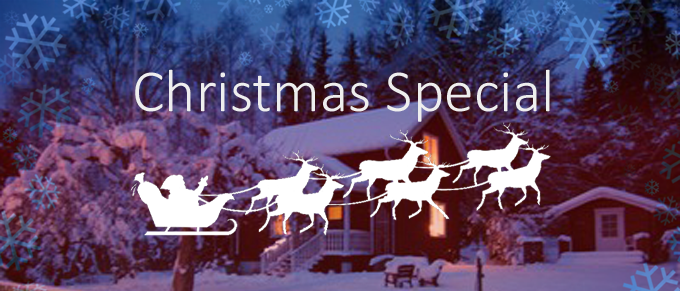 From all of us to all of you, Merry Christmas from Sweden

Another great year with huge user growth and great improvements of the service has allowed us to pass 1.1 million users, definitely a year to celebrate and a time to be thankful to all of you who made it possible. The best way to share our joy is to give you all the gift of discounted prices. Use the following coupon to get 30% off our annual subscription prices (click to activate):


If you haven't checked out CloudMe for a while, this is a great opportunity to explore all of our new amazing functionality and see why CloudMe is the best place for your photos, music and documents. You can also sleep well knowing that your files are securely stored way up in the north of Europe in Sweden.



* The coupon is valid for any purchase before 31st of December 2014 and does not apply to monthly subscription, only annual subscriptions. If you are on a monthly subscription, you can switch over to an annual to take advantage of this offer. Only one coupon may be used at a time.





Get started with CloudMe

Inception / Cloud Atlas

Explore our great tutorials and become a true CloudMe wizard. With CloudMe you can do so much more than with competing services - truly manage thousands of photos from your mobile camera roll, instantly view photos and stream movies through smart TV apps, and share or collaborate on important projects without forcing other participants to have a CloudMe account or reducing their quota.

Read more...

If you have read about the espionage campaign that leveraged CloudMe to store stolen data, it does not affect any normal accounts. The trojan is spread through emails and other channels, and is not spread through CloudMe. Once installed it uploads data to accounts the attackers have created in advance. This is similar to any other user uploading data to their own account.

Read more...
Download